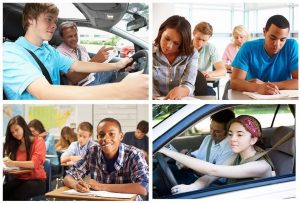 Offered During

Fall

Dates

Fall After School : October 2018
Saturdays, Nov 3 - Dec. 1/2018

Time

Fall: 3:00 - 5:30 pm Saturdays: 8:30 am - 12:30 pm

Grades

10, 11, 12

Cost

$539.00
Register Now!
The York Catholic District School Board offers a Ministry Approved Beginner Driver Education Course Provider program to Secondary school students in York Region.
Sessions Available
Fall After School – 3:00 pm – 5:30 pm (8 weeks)
Download the Fall 2018 brochure
March Break – 9:00 am – 2:30 pm (4 in-class sessions)
Summer – 9:00 am – 2:30 pm (8 weeks)
Saturdays – 8:30 am – 12:30 pm (5 in-class sessions)
Program Fees Include
20 hours in-class instruction (8 weeks)
10 hours in-car instruction
10 hours of Home links (in-class/home assignments)
CARS Driver Education Workbook
The Road Test is not part of the YCDSB Driver Education Program
PLEASE NOTE: Students will ONLY be picked up and dropped off at the high school where they completed their in-class session.
Certification Process and Proof of Course Completion
Once a student has successfully completed the course, the student's driver record is updated with the Ministry of Transportation. This update is done on-line through the Ministry of Transportation Beginner Driver Education Certification website. Once the student certification is processed a Letter of Completion will be mailed to the student with their marks and completion date. Students requiring proof of course completion from the MTO directly need to obtain their "Driver's Licence History (DLH)". Students may request this in person at a MTO Driver and Vehicle Issuing Office or by mail. For more information, please contact Service Ontario at 1-800-387-3445.
Payment Options
Mail in completed Registration Form along with payment
Full Payment

$$539.00 Cheque or Credit card. Cheque payable to YCDSB ($25 fee for RTD cheques)

Two Instalments

Cheque or Credit card.

$339 (dated the first day of the program)
$200 (dated 4 weeks after start date)

($25 fee for RTD cheques)

Decisions to run courses are based on sufficient student enrolment and teacher availability. YCDSB students will have first priority to programs.